Summer schools are an excellent way to learn English. Experience fully residential summper pograms with student sfrom all over the world, learning English through fun and experiences.
Summer schools are an excellent way to learn English. Experience fully residential summer schools with students from all over the world, learning English through fun and experiences. 
We work with a select group of hand selected summer schools, which we trust implicitly and where our students cannot wait to return year after year. 
Value added for non-native English speaking students
At Educational Adventures, we understand the importance of providing value added opportunities for non-native speaking students. Our summer camps offer a range of activities designed to improve English language skills, including:
Immersive English Language Environment:

Our summer camps provide a fully immersive English language environment, where students are surrounded by native English speakers and are encouraged to use their language skills in real-life situations.

Structured Language Classes:

Our structured language classes are taught by experienced and qualified teachers and are designed to improve all areas of the English language, including reading, writing, speaking and listening.

Interactive and Engaging Activities:

Our interactive and engaging activities provide students with the opportunity to use their language skills in real-life situations, improving their confidence and fluency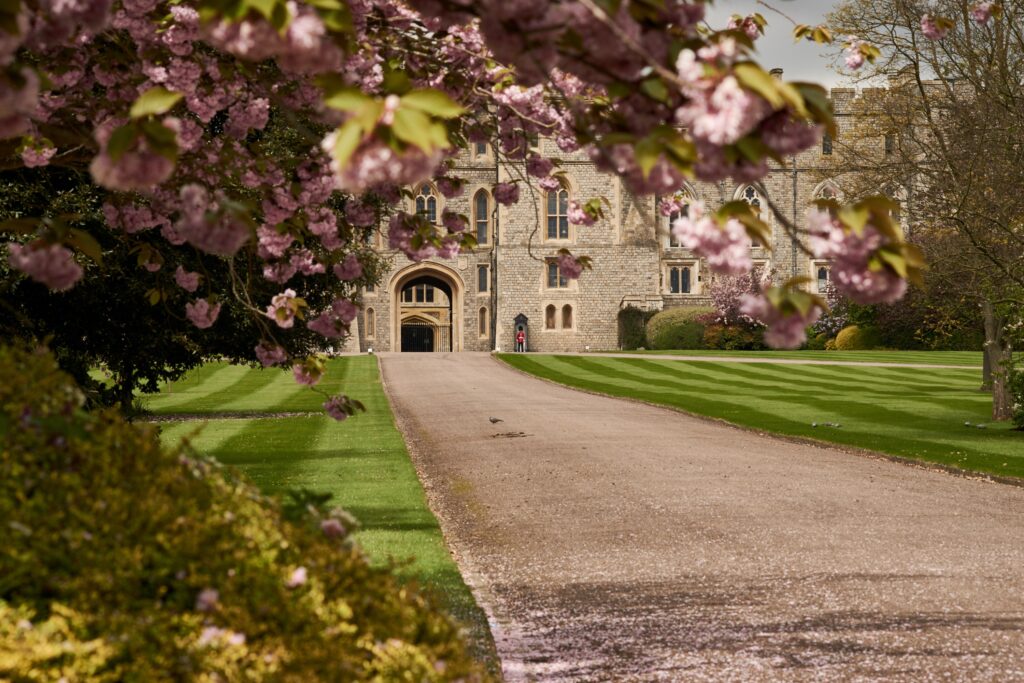 All lessons are taught by experienced and qualified professionals, who understand how to make the learning experience fun, interactive and interesting. Students will be placed into classes according to their level of English, to ensure they are able to maximise the benefits of the lessons.  
With an emphasis on speaking and listening aswell as reading and writing, students will experience a range of varied activities and projects throughout the mornings to improve their English skills. Lessons will also focus on giving students the skills to be able to speak and understand English in real life situations and students will be challenged to work both individually and in small groups to further their communication skills.
Climbing:

Scale new heights with our professional climbing instructors and experience the thrill of reaching the summit.

Abseiling:

Face your fears and discover the adrenaline rush of descending to rock face.

Raft Building:

Work together with your team to build and navigate your own raft on our lake.

Archery:

Improve your aim and enjoy the ancient sport of archery in a safe and controlled environment.

Dragon Boating:

Paddle together in a traditional Chinese dragon boat and build teamwork and communication skills.

Sailing:

Learn the basics of sailing and navigate the waters with confidence.

Zip Wire:

Fly through the air on our exhilarating zip wire adventure.

Jacob's Ladder:

Climb to the top of our challenging Jacob's ladder obstacle course.

Cooking:

Expand your culinary skills and learn how to cook delicious meals with our experienced chefs.

Axe Throwing:

Test your aim and precision with our safe and supervised ax throwing activity.

Orienteering:

Hone your navigation skills and explore the great outdoors with our challenging orienteering course.
All activities are led by experienced and qualified instructors who ensure a safe and enjoyable experience for all participants. Our camps are equipped with modern facilities and all necessary safety equipment, including first aid kits and life jackets. Our instructors undergo regular training to stay up-to-date with the latest safety standards and practices.
Parents, you can have peace of mind knowing that your child will be in good hands. Our goal is to provide a fun and challenging environment where teenagers can grow and develop their confidence, teamwork, and leadership skills.
We're excited to offer a range of thrilling excursions for our summer campers, including visits to some of the UK's most famous cities and landmarks. Whether you're a history buff, a culture lover, or just looking for some fun, we've got you covered.
Here's a brief overview of what we have in store for you:
London:

Explore the bustling streets of the capital city and visit iconic attractions like Buckingham Palace, the Tower of London, and the London Eye.

Oxford:

Immerse yourself in the rich history and stunning architecture of one of the world's oldest universities.

Winchester:

Discover the history and culture of this charming city, including its famous cathedral and ancient castle.

Cambridge:

Take a tour of one of the UK's most prestigious universities and stroll along the picturesque River Cam.

Salisbury:

Admire the stunning architecture of Salisbury Cathedral and explore the nearby Stonehenge monument.

Bath:

Relax in the Roman Baths and admire the Georgian architecture of this historic spa town.

Brighton:

Soak up the sun on the beach, explore the vibrant Lanes, and enjoy the fun attractions of this famous seaside resort.
We understand the importance of safety and comfort, so our excursions are led by experienced guides and include transportation by coach.
The beauty of a summer school experience is that there is no such thing as a typical day. A part of the day, usually the morning, is made of English language classes delivered by professional teachers. These classes can take a variety of formats but are usually focussed on speaking and understanding the English language. 
The afternoons are then often made up of sports and outdoor games, whilst the evenings are often made up of organised games and activities, created and delivered by a dedicated professional team on site. 
Summer schools also offer a variety of trips to various UK sites, depending on their location, to ensure students are able to live the full cultural experience.  
At our camp, we understand the importance of good food in creating a memorable and enjoyable summer experience. That's why we've created a menu that offers a range of tasty and nutritious meals to fuel our campers throughout the day.
Here's what you can expect from our dining options:
Hot or Cold Breakfasts: Start your day with a delicious hot or cold breakfast, including options like cereal, toast, and eggs.
Light Lunches: Our lunch options are designed to be quick, easy and nutritious, perfect for refuelling between activities.
Traditional English Dinners: Our dinner menu includes classic dishes like fish and chips and roast chicken, as well as a variety of other options to suit all tastes.
Allergies and Intolerances: We understand the importance of catering to specific dietary needs and are equipped to accommodate all food allergies and intolerances.
We believe that good food is an essential part of the Summer Camp UK experience and our camp providers are dedicated to providing our students with meals that are both delicious and nutritious.
Where are Summer Schools held?
Geographically speaking, our summer schools can be found all across the UK. Many, however, are situated close to London to facilitate students arriving from different parts of the world. 
Our summer camp providers are located in some of the most beautiful and unique places in the UK, offering a mix of purpose-built facilities and renovated old English country houses, set in large and stunning grounds.
The locations have been carefully selected to provide a safe and enjoyable environment for teenagers to participate in a range of activities, build new skills and make new friends. All of which are run by dedicated and experienced staff are on hand to ensure that your child has the summer of a lifetime.
Summer School Ubicaciónes 2023
We believe that facilities play a key role in making the summer experience unforgettable for our campers. That's why we have carefully selected camp providers that offer purpose built facilities or beautifully renovated country houses to provide the perfect environment for outdoor activities and modern classrooms.
Here's what you can expect from our facilities:
Outdoor Activities:

All our camp providers have spacious grounds that offer ample opportunities for campers to engage in a wide range of outdoor activities, from sports and games to exploration and discovery.

Modern Classrooms:

All classrooms are equipped with the latest technology, including interactive whiteboards, to ensure that our campers receive a high-quality educational experience.

Comfortable Accommodation:

Night-time accommodation is comfortable and kept to the highest standards of cleanliness, so our campers can get a good night's sleep and be ready for the day ahead.

Safe and Secure:

We understand that safety and security are paramount, which is why we have taken every measure to ensure that our facilities are secure and our campers are well looked after.
We believe that our facilities provide the perfect environment for our campers to have fun, learn, and make lasting memories.